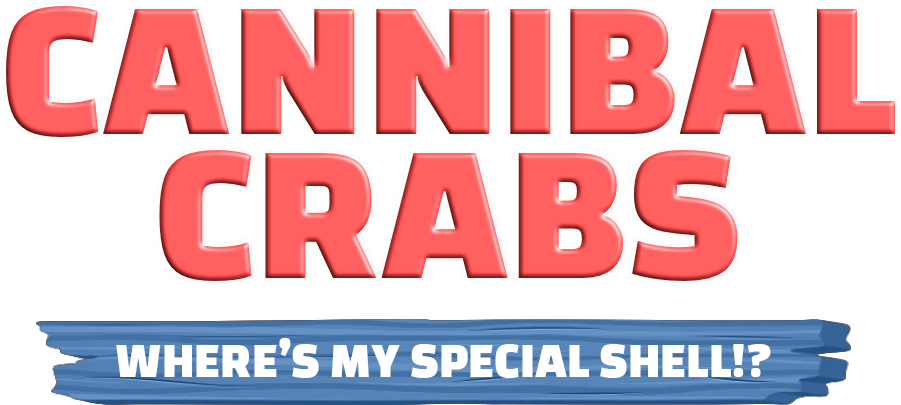 Cannibal Crabs
Eat your way up to your crab dream fulfillment in this underwater real estate brawler.
Cannibal crabs are greedy, vicious and hungry for bigger and fancier shells.
Kill. Eat. Grow. Win
This game was made in 48h for the Global Game Jam 2019.
You can check the jam version in here.
How To Play:
Xbox Gamepad (recommended)
Left analog: Move
Right analog: Aim
A: Shoot
B: Sacrifice shell
Keyboard (two players only)
Wasd or Arrows: Move
Ctrls: Shoot
Shifts: Sacrifice shell
Guide:
Grow and take the Super Shell to win.

Grow by eating meat.
There is only so much you can eat before having to move to a bigger shell.

Killing crabs will drop delicious crab meat.

The bigger the crab the meatier.

Pick a shell




You can only enter shell of your size
Every shell has a different shot and sacrifice
"Sacrifices" breaks your shell in a powerfull special effect, use wisely
Some shell can take more hit than others.
Credits:
Adriano Sudário, programmer
Amanda Kriguer, designer
Daniel Moori, programmer
Willians Rodrigues, composer and SFX